Emerging pollutants in the waters of Galicia-Northern Portugal: new tools for risk management
Cooperation Program INTERREG V-A Spain-Portugal (POCTEP) 2014-2020
Title: Emerging pollutants in the waters of Galicia-Northern Portugal: new tools for risk management.
Program: Cooperation Program INTERREG V-A Spain-Portugal (POCTEP) 2014-2020
Priority: 6F Promotion of innovative technologies for the improvement of environmental protection and resource efficiency in the waste and water industry, with regard to soil or air pollution reduction.
Total budget: € 579,475.41
ERDF contribution: € 434,606.56
Duration: 04/2019 – 04/2022
Coordinator: CIIMAR-Centro Interdisciplinar de Investigação Marinha e Ambiental, Universidade do Porto (Interdisciplinary Center of Marine and Environmental Research, University of Porto).
What are Emerging pollutants (Eps)?
Emerging pollutants (EPs) are compounds of diverse origin and chemical nature which are present in the environment. Since they were not considered in the past, they have not been studied in depth at a scientific level. For this reason, they are more accurately referred  as contaminants of emerging concern. In many cases, it is still not known whether they pose an ecological risk or present potential adverse health effects (Dulio et al., 2018; Water JPI, 2018). 
They include a wide range of chemicals, pharmaceuticals, personal care and flame-retardant compounds, as well as surfactants, plasticizers and industrial additives. Most of these compounds are still unregulated. However, they may be candidates for future regulation depending on the research conducted on their occurrence and impact on the environment, as well as on their possible harmful effects on health. 
In 2015, the European Union launched a "Watch List" (Decision 2015/495) to monitor, within the scope of the Water Framework Directive (WFD), these and other pollutants with a view to their potential future regulation.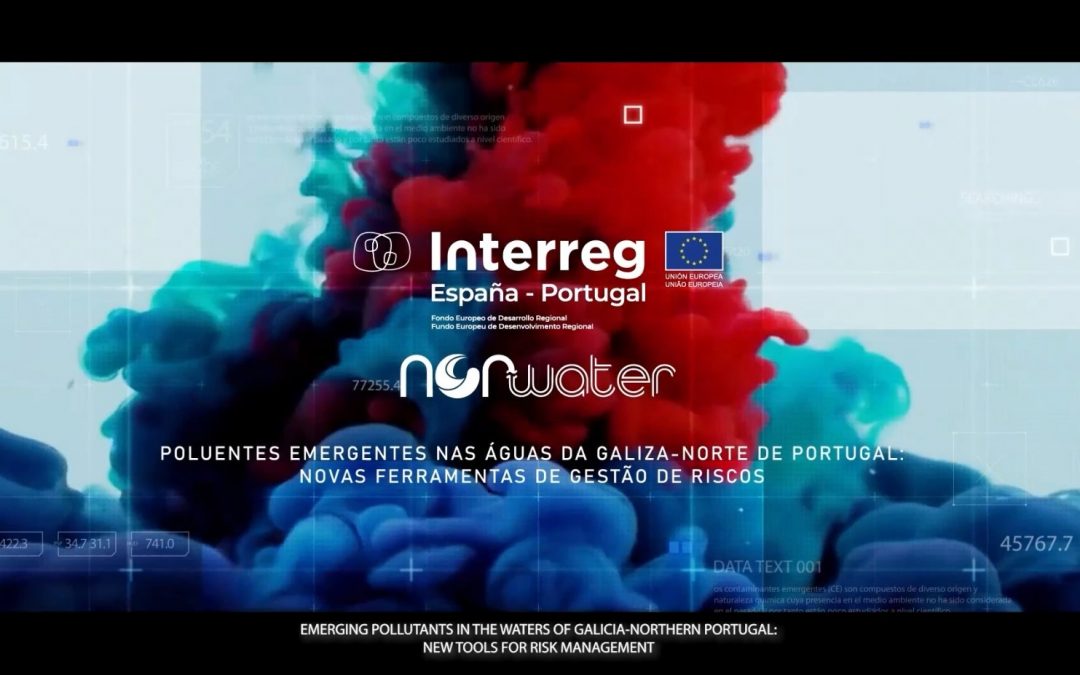 Video presenting the NOR-WATER project in which project partners talk about the activities being carried out in the project in relation to the detection, monitoring, modelling and removal of emerging contaminants in the waters of northern Portugal and Galicia. The...
El pasado 4 de diciembre el proyecto NOR-WATER participó en el webinar "Oportunidades de colaboración y desarrollo tecnológico para la prevención y mitigación de los contaminantes emergentes", organizado por la Plataforma Tecnológica Española del Agua (PTEA) en...
What is the NOR-WATER's main objective?
NOR-WATER IS AIMED AT IDENTIFYING THE MAIN EMERGING POLLUTANTS (EPS) AND THEIR SOURCES IN THE WATERS OF NORTHERN PORTUGAL AND GALICIA
The II International Congress on Water and Sustainability is going to be held from March 24th to March 26th 2021 at the Institute for Textile Research and Industrial Cooperation of Terrassa (INTEXTER) of the Universitat Politècnica de...

co-funded by the European Regional Development Fund (ERDF) through the Program Interreg V-A Spain-Portugal (POCTEP) 2014-2020